This post brought to you by Honeysuckle White® and Shady Brook Farms®. All opinions are 100% mine.
Every summer I make a resolution to eat healthier and lose a few pounds, but somehow I always end up gaining weight over the summer. My guess it's because we have so many get togethers and barbques during the summer!
This summer I'm approaching my goals a bit differently. Instead of depriving myself of my favorite summer foods like burgers, sausages, and kebabs, I'm going to keep eating all the things I love but use healthier meat options instead ( no brainier duh!).
I've found turkey as the healthiest option to meet my goal of eating healthier and losing some weight. Turkey is a flavorful alternative to other proteins that's great for grilling and offers all of the BBQ favorites such as brats, burgers, tenderloins, and more.
It's also much healthier than other cuts of meat. Not only does turkey have more protein than beef, it has fewer calories than chicken and less fat than pork. So, one can enjoy a more healthful BBQ without skimping on flavor. Yum!
I made these delicious turkey meatball kebabs for the family yesterday and they LOVED them! We eat a lot of kebabs but these are something else.
I made the turkey meatballs with a mixture of Shady Brook Farms ground turkey, an egg, parmesan cheese, and breadcrumbs.
I just love colorful kebabs so I went a little overboard and used 4 different colors of bell peppers ( so pretty!). Obviously these kebabs can also be made with as many or as few different types of bell peppers. I also added some onions because they give the kebabs an amazing taste.
Want to zest it up even more? add some mushrooms, zucchini, tomatoes, or even pineapples! This is a great way to incorporate fresh summer veggies.
Make these skinny and healthy kebabs for yourself, the family, or barbeque them for friends. Wow guests with the delicious taste of turkey this summer. I'm sure everyone is going to thank you for the lighter option!
Author:
Prep time:

Cook time:

Total time:

Ingredients
1½ pounds Shady brook Farms or Honeysuckle Ground Turkey
1 egg
1/4 cup parmesan cheese
1/4 cup breadcrumbs
1 cup chopped bell peppers ( different colors)
1 small onion cut in 8th
salt and pepper to taste[br][br]
[b]Glaze [/b]
2 teaspoons minced garlic
1/4 cup cilantro or parsley chopped
Juice of half a lemon
1 tablespoon olive oil
1/ 2 teaspoon salt
1/2 teaspoon pepper
Instructions
[b]To assemble the kebabs:[/b] Combine egg, Parmesan,bread crumbs, and garlic with 1/2 teaspoon salt, 1/2 teaspoon pepper.Add ground turkey and mix well. Make 12, 1.5 inch meatballs. Skew 3 meatball and vegetables on each skewer. Set aside.[br][br]
[b]To make the glaze:[/b] Combine all the ingredients in a small bowl and set aside until ready to use. [br][br]
Heat your grill to medium high heat. Place your kebabs on grill and cook for about 8-10 minutes.
Brush half the glaze over the top of the kebabs and turn them over,brush rest of the glaze on the other side and cook another 8-10 or until the kebabs are browned and fully cooked Internal temp should be 165 for done.
I used Shady Brook Farms® ground turkey to make the meatballs because I find it fresh and lean. It's a regional brand so depending on where you live it is also known as Honeysuckle White®, same brand and same meat just two different names.
Also, don't forget to check out Shady Brook Farms®'s new line of turkey burgers! they are easy to prepare, bursting with flavor, and can go from freezer to table in 20 minutes. There are six varieties to choose from, including Savory Seasoned, Ready to Season, Cheddar Jalapeño (my fave!!) , and Swiss, Bacon & Onion. They taste great hot out of the skillet or off the grill. Plus, they are gluten-free burger patties and are approved by the USDA as a good source of protein. In fact, they have more protein and fewer calories than beef, pork and chicken and contain 58%-76% less fat than regular ground beef.
**USDA National Nutrient Database for Standard Reference, Release 25. Update 2012. Product contains 8-14 g. of fat per serving as compared to 34 g. fat in Regular Ground Beef per 4 oz. raw serving**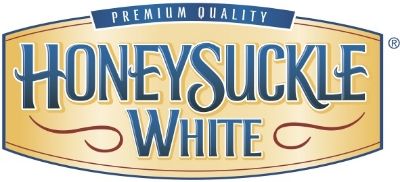 For tips and recipes, visit Turkify.com
You can also download Grilling with Friends Facebook app which allows you to plan all the details for your next grill-out. There is a menu builder that allows guests to sign up for what they are going to contribute to the party. Check out the sweepstakes going on right now!